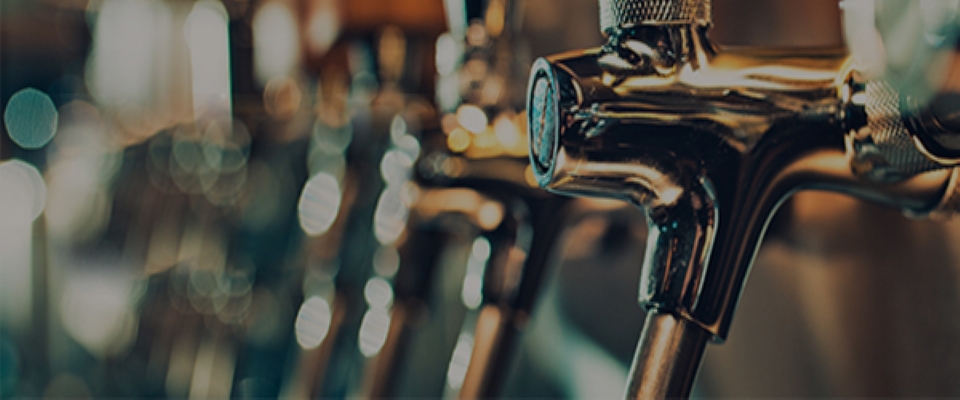 Advice and Support for You
Return Your Beer (RYB)

The availability of fresh beer for you and your customers is of the utmost importance to us. Just before Christmas, we let you know that we were re-opening the beer destruction website that was originally launched back at the start of June after the first lockdown – www.ReturnYourBeer.co.uk - to help you manage aged beer that was beyond its Best Before Date (BBD) in your cellars.
Even just a few weeks ago, we were cautiously optimistic that the trade would be open again in January. In light of the latest position and the extended enforced closure of our sector, we will now revert to crediting the full value of the stock purchased on all un-broached (full) containers, subject to the following criteria: -
Adherence to all the relevant commercial terms of your current agreement with MolsonCoors.
An up to date trade account
Accurate completion of the RYB claim (i.e. customer details, container information, photographic evidence) only for stock that will go out of date on or before 12th April 2021 We will review this date in due course, in line further Government announced changes to restrictions.
We will validate the volume claim and credit for stock delivered in your last 2 orders before you were forced to close
Any claims already submitted do not need to be re-submitted – these will be simply now be processed as full credits. There will not be any credit for part / broached containers.
We have a dedicated Customer Service team to support you with your claim through the Return Your Beer process. They can be contacted on 0345-6000-888, Option 2 or email [email protected] This specialist team should be your primary contact, rather than your regular account handler, as most of our field-based teams are furloughed.
At this point, most other suppliers have not yet confirmed their position on aged beer, therefore Molson Coors are unable to confirm whether credits will be paid on any Third-Party brands sold to you. To date, Heineken have confirmed they will be on the same website and Diageo have confirmed that they are re-opening their own site - www.mydiageo.com – please use that for Guinness and Hop House 13 claims. The specialist team referred to above will be able to provide updates to you as and when we receive confirmation from other brand owners.
We would encourage you to submit your claim as soon as possible, to facilitate the smooth processing of all credits. You must submit your claim by 26th March and complete the destruction of stock by 30th April 2021.
Cellar and Bar re-opening Customer Guidance
When you are ready to open your outlet you will need to get your cellar/bar back up and running in the correct way. Click on the link below to see procedures for a Standard Cellar, Chill Pour and Under Counter. There is also a Troubleshooting Guide should you need it.
Short-term and Longer-term Closedown Customer Guidance
If you are closing your outlet, please read the guidance below. In it we tell you how to leave your cellar system during a short and longer-term closedown.

If you need to close for a short period of time (up to 2 weeks), please follow our guidance below
Short-term Shutdown Customer Procedure (up to 2 weeks)
If you need to close for a longer period (2 weeks plus), please follow our guidance below
Self-help troubleshooting guidance
Before you call Technical Services there may be an opportunity for you to resolve yourself rather than waiting for an engineer to attend. Please open the troubleshooting guide
Customer Guidance For Preventative Maintenance
There are simple checks and actions you can carry out to help maintain and ensure the performance of the dispensing equipment. Please open the preventative maintenance guide
Preventative Maintenance Guide
Dispense Quality
Dispense quality standards are critical to delivering the perfect pint, great customer experience which therefore supports delivering your profit. Below is advice and support to help you achieve great quality.

Solutions to help support safety and social distancing in outlet
We have pulled together a suite of support, some existing and some brand new, which will help you to adhere to social distancing and existing guidance on workplace safety for staff and customers.
Any suppliers featured are entirely independent of Molson Coors, please contact the supplier directly if you have any questions or queries about their solutions.
It is likely pubs will be using their outdoor spaces, gardens, car parks and functions rooms to ensure guests are well spaced - if these areas don't have a bar already, then we have various solutions available through specialist partners (with an agreed discount)
Again though a specialised agreed partnership we have PPE, sanitizer, wipes available and also signage to support social distancing and handwashing in outlet
Contactless payment and contactless ordering might be something you've already looked into - we have a suite of solutions from simple pay functionality right through to a full order and pay app. 
Hygiene and social distancing (UK Customers)
Paragon Customer Communications are a UK and global provider of display, point of purchase and event infrastructure. With an extensive range of internal and external social distancing signage, hygiene solutions such as sneeze screens and sanitizer dispensers along with PPE and consumables, let Paragon Customer Communications support you with your reopening plans.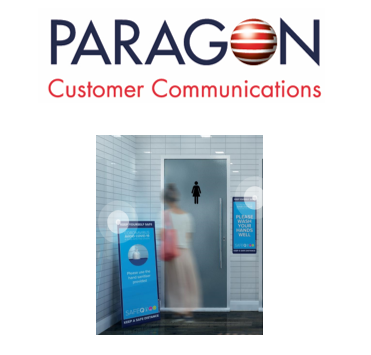 Lyreco stock a wide range of PPE solutions such as hand gel, wipes, gloves, masks, PPE kits and much more. Available for next day delivery with numerous social distancing signs and screens
How will I gain access to this service? Send an email to [email protected] who will be able to set you up with a username and password. Please note you will need to use the Lyreco.com domain to login. Lyreco accounts team will forward you an automated email.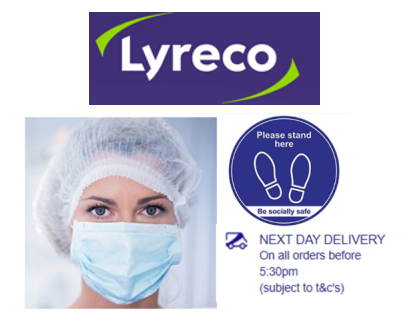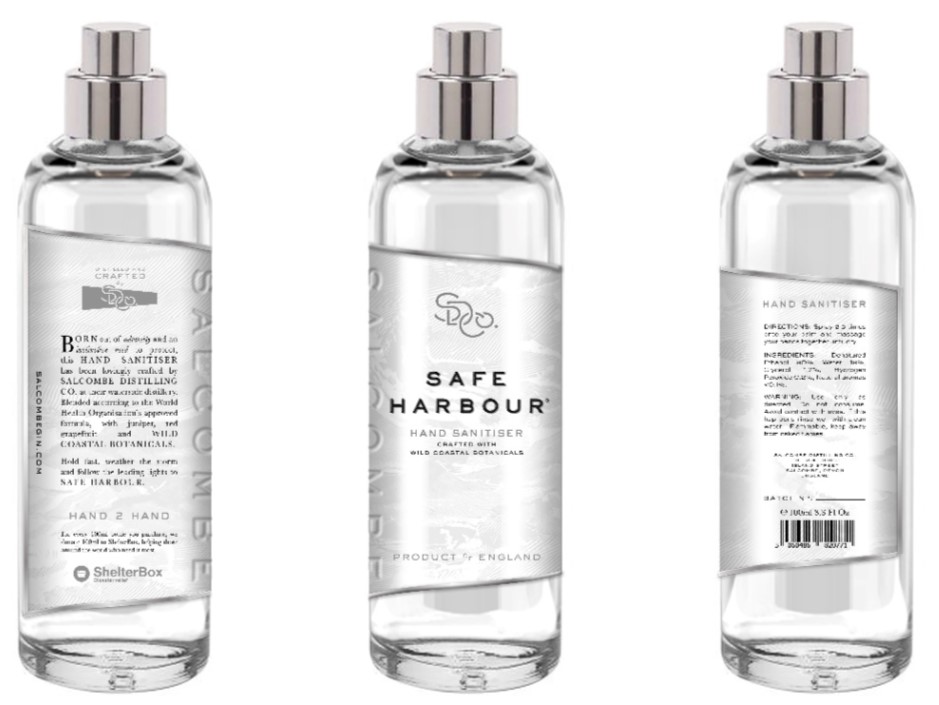 Salcombe Distilling Co., the award-winning waterside distillery based in South Devon has launched a hand sanitiser called 'Safe Harbour."  
For every 100ml bottle purchased, 100ml of 'Safe Harbour' hand sanitiser will be donated to ShelterBox staff and volunteers, the South West based disaster relief charity.  An opportunity to have a premium hand sanitiser available which does not look out of place in premium outlets, whilst also making a positive contribution to charity
Contactless Order/Payment Solutions (UK Customers)
Making it easier to order or pay without visiting the bar:
For may venues avoiding the bar will be a focus, to help with this, there are a range of solutions to enable customers to order & pay in a contactless way. Here is a selection of provides who can offer services in this area:
Payment Solutions:
A simple way to take payment, with low purchase and transaction fees
No set up charges
One off upfront fee for card reader
No contract
Daily clearing, with funds in bank account 1-2 days after
Complete online form in 5 minutes
Account created immediatly
Card reader delivered in 24 hours
Ordering, Payment & Loyalty:
More sophisticated, browse, order and pay apps, allow venue owners to tailor content (all products) in their outlets look & feel. Flexibility alter range whilst open (limited stocks etc). Further benefits include click & collect and outlet marketing/loyalty.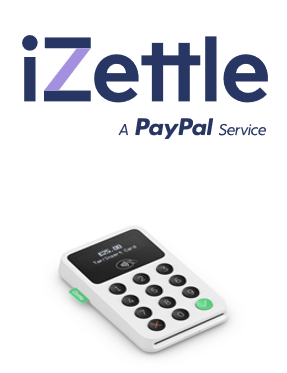 Digital Bytes
Social media is a great way to attract customers to your outlet, it will also be a great tool to let people know when you're back open, why not think about your social media platforms now before you're back open.
If you haven't already got a Facebook page, it couldn't be simpler to set one up – simply watch this video below to see how.
If you'd like to see more videos like this, myMolsonCoors customers can watch them on myMolsonCoors or you can find them on our Digital Bytes YouTube channel.
Digital Top Tips:
Choose your social media platform based on your message.
When posting on social try to use moving images where possible to achieve the best results.
Use the insights function to check how well your content performs so you know what to keep doing and what to stop.
Check your information on sites like Google, it doesn't cost anything.
Wellbeing Support
We're told getting through the Covid-19 pandemic will be a marathon not a sprint. We know that eating healthier not only improves our overall health and energy levels, but can help to make us less likely to be seriously ill with Covid-19. To that end we've included below some tips from Nuffield Health on nutrition to help boost your energy and avoid the temptation to reach for that chocolate bar when you're starting to flag.
nutrition-tips-to-boost-energy_1.pdf