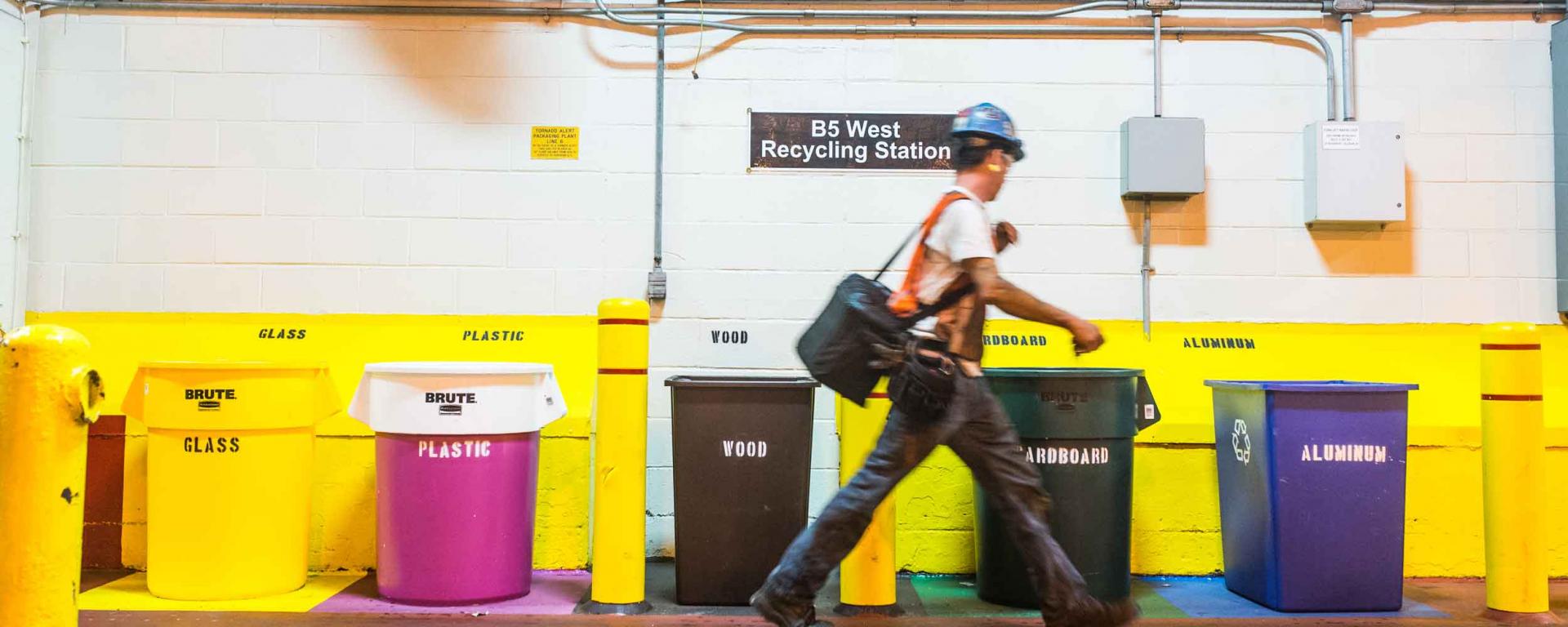 Promoting A Circular Philosophy
Landfill Free
How wastes is created, recycled or disposed of, both in our breweries and across our product life cycles, is an important driver of our products' environmental impact. We are fully committed to see all of our major brewing and manufacturing facilities achieve zero waste to landfill by 2025. By the end of 2018, 17 such sites, including every major Molson Coors brewery, achieved and sustained this goal, while others are progressing toward it.
Packaging Materials
Packaging materials are the largest source of emissions in our value chain footprint, accounting for approximately 38% of the total. That's why, as part of our 2025 target to cut absolute carbon emissions across our supply chain by 20%, we aim to reduce emissions from packaging materials by 26%.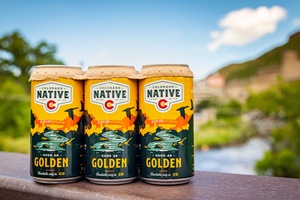 Building on this, Molson Coors' new plastics strategy, which was introduced in 2019, adds three new goals to our set of 2025 targets:
Innovate: Make 100% of packaging reusable, recyclable, compostable or biodegradable.
Accelerate: Incorporate at least 30% recycled content in plastics packaging.
Collaborate: Improve recycling infrastructure and support a better recycling system for communities, government and industries.
In the UK, the business has set a goal of removing plastic rings from Carling and Coors Light cans by the end of March 2021, switching to 100% recyclable cardboard sleeves. The UK business also plans to remove the plastic film wrap from large multipacks by the end of March 2020, moving these packs into cardboard packaging.
Globally, we continue to invest in innovation and partnering with our supplier, using the principles of Molson Coors Global Packaging Policy, to advance a circular economy. Here are some examples:
Colorado Native, one of the company's craft brands, has become the first Molson Coors brand to test a new plastic-free, fiber-based six-pack ring for beverage cans. Created by Footprint, aleader in manufacturing environmentally friendly packaging solutions, these eco-friendly rings are made from post-industrial recycled fiber and are 100% bio-based, recyclable and compostable in commercial composting facilities. Learn more here.
We have joined the New Plastics Economy Global Commitment, an initiative led by the Ellen MacArthur Foundation and in collaboration with UN Environment, that brings together more than 400 like-minded organizations that are committed to creating a circular economy for plastics. Together with other businesses and governments, we are working to eliminate the plastic items we don't need; innovate so that the plastics we do need are designed to be reused, recycled or composted; and circulate everything we use to keep it in the economy and out of the environment.
We will continue to explore innovative packaging alternatives that will minimize the footprint of our products and aim to quickly test, learn and implement viable solutions across our value chain.