Responding to Community Needs
Since restarting our canned water donation program in 2017, Molson Coors has donated nearly 1.8 million cans of clean drinking water to communities recovering from hurricanes, tornadoes, winter storms and wildfires where access to water was greatly needed. Most recently, we worked with the American Red Cross to donate 100,000 cans of fresh drinking water to those impacted by the winter storms in Texas. And in August 2020, we distributed 265,000 cans of water to aid relief efforts in Louisiana and Texas communities hardest hit by Hurricane Laura. Molson Coors and Ball Corporation have committed to providing more than 2 million cans to the Red Cross and other organizations to help communities in crisis. The water is canned at the Molson Coors brewery in Trenton, Ohio, and stored at its brewery in Virginia's Shenandoah Valley. Graphic Packaging International provides 12-pack cartons, and transit is donated by our trucking and logistics partners.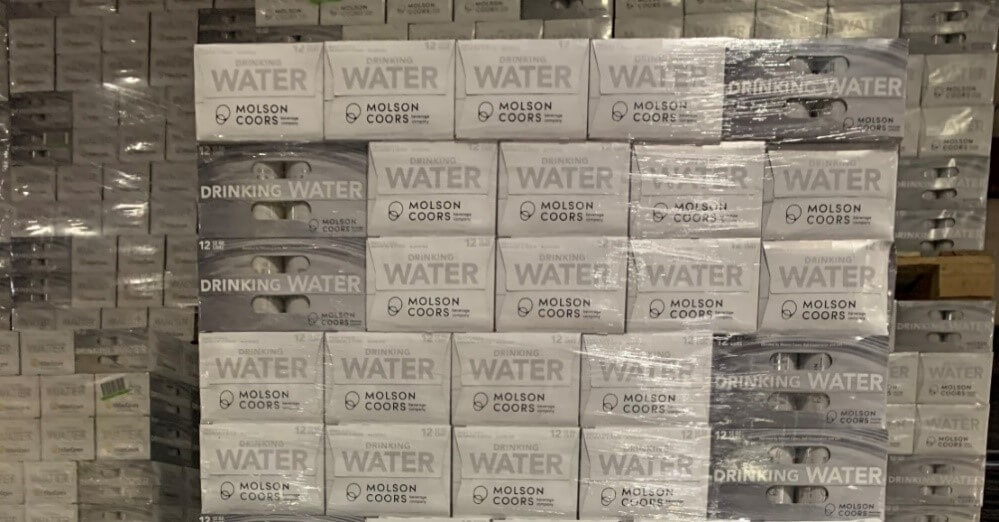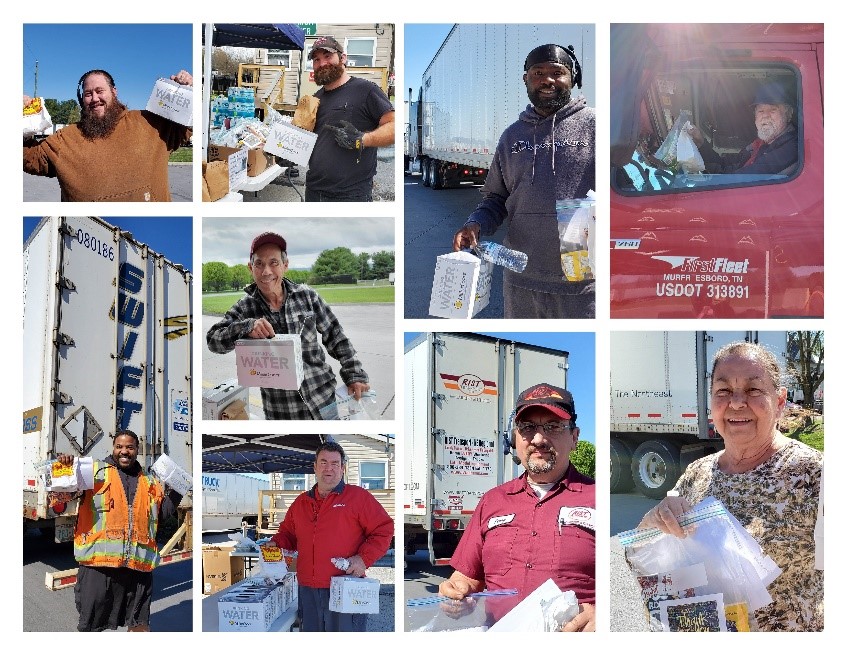 With the widespread impact of the Coronavirus in 2020 and 2021, Molson Coors responded by converting parts of our breweries to produce hand sanitizer distributed to first responders in Chicago, Denver, Detroit and Milwaukee. We also spearheaded an initiative to provide 154,000 cans of fresh drinking water to truck drivers across the U.S. and Canada, ensuring the unsung heroes keeping the frontlines of the food and supply chain moving during the early months of the pandemic remained safe and hydrated. 
The pandemic and its associated economic fallout led to a rise in food insecurity and unprecedented demand for food banks' services. In response, Molson Coors donated nearly 3 million meals to food banks during the 2020 holiday season across ten of our hometown and brewery markets.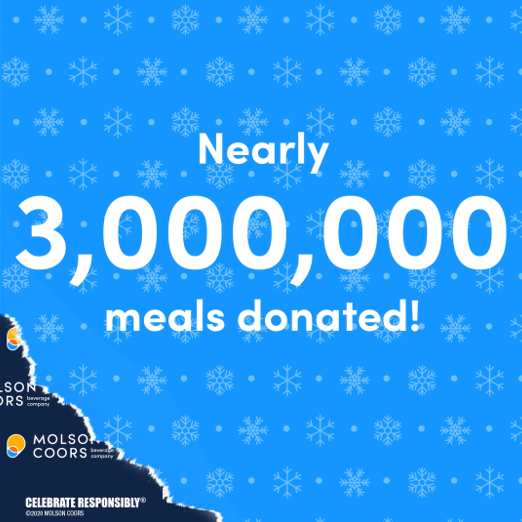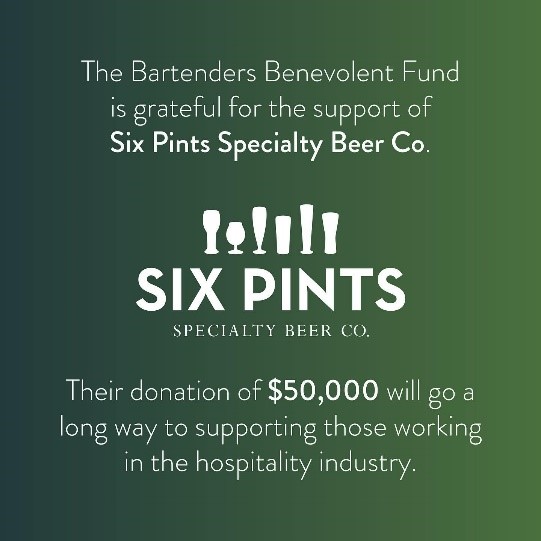 Six Pints, the craft arm of Molson Coors in Canada, donated a percentage of profits from its Direct Delivery and Curbside Pickup sales to the Bartenders Benevolent Fund, a nonprofit financial resource for bartenders, servers and front-of-house support staff working in the Canadian hospitality industry.
In March 2020, Zagreb, Croatia, was hit by a 5.5-magnitude earthquake, which wrought significant damage to the area. Molson Coors reacted quickly and donated 1 million kuna to associations and initiatives that were the first line of defense including: 
Croatian Mountain Rescue Service (HGSS): Our donation helped HGSS build a training education center and purchase of essential rescue equipment.
Blue Phone: Our support for Blue Phone, Croatia's first and oldest psychological support line, helped ensure the organization remained operational, and allowed it to digitize its services, and print a "Words Make Miracles" book for distribution.
Fond 5.5: Founded to provide crisis financial support to socially vulnerable citizens following the earthquake, Fond 5.5 was the recipient of a Molson Coors contribution that helped fund vital repairs in 20 homes.
Center for the Homeless: Together with the Croatian Homeless Network, Molson Coors donated equipment to help the center prepare for, and adapt to, winter conditions.
 

During COVID, our employees at Bergenbier S.A. formed a partnership with the Red Cross Romania to provide the health care system with protective materials and equipment. To raise additional funds beyond our donation, we launched a SMS campaign to invite colleagues and partners to join in supporting the cause using the text: AJUT, which translates to I Help.