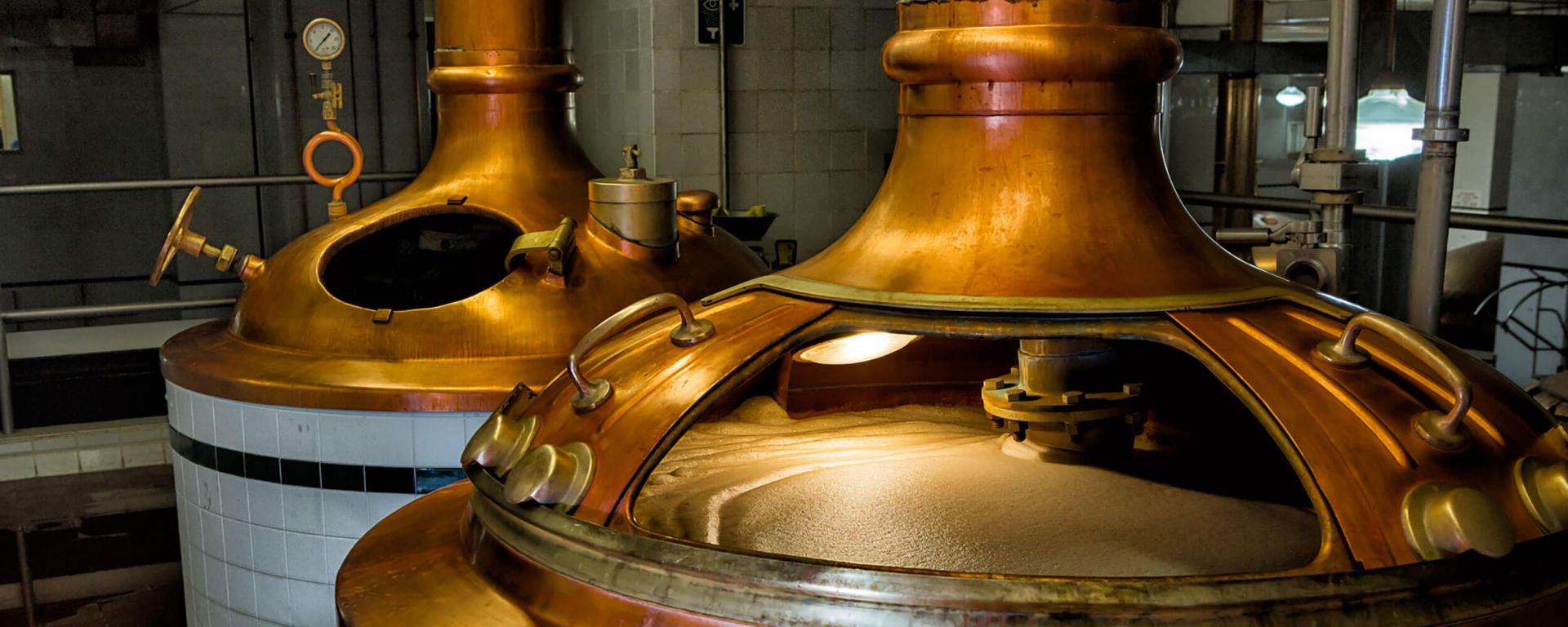 Materiality and Stakeholder Engagement
Materiality
In early 2017, Molson Coors refreshed our materiality assessment to include an integrated view of all our business units. We used the results of the materiality assessment to shape our sustainability strategy and 2025 goals to support areas that are key to our business success.
In our materiality assessment, we worked with an external consultancy Corporate Citizenship to provide a third-party perspective on the analysis process and to help pinpoint the environmental, social and economic issues most relevant to our company. Corporate Citizenship used a combination of qualitative and quantitative research to gain a detailed understanding of our priority issues.
Corporate Citizenship first compiled a list of 24 current and emerging responsibility issues most relevant to Molson Coors and the beverage industry. The list was informed by global trends and drivers, as well as sector and sustainability reporting frameworks, such as the UN SDGs, DJSI, CDP and SASB. Corporate Citizenship then conducted interviews with 17 internal leaders from the across the global business and surveyed over 100 stakeholders to understand their views on how Molson Coors should prioritize key sustainability issues; address opportunities and risks; and where we should allocate resources to support our business in the next 3-5 years.
Findings from both internal and external perspectives were analyzed to develop a ranking of each issue's relative importance to our stakeholders and its relative impact on the business. The findings are mapped on the following Materiality Matrix and identify High, Medium or Low priorities.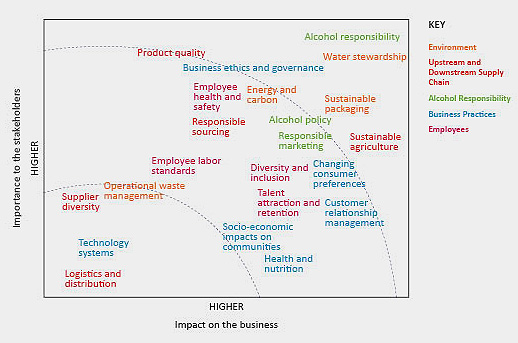 Stakeholder Engagement
To conduct our 2017 materiality assessment, we engaged with a number of stakeholders from across our business units: Molson Coors Canada, MillerCoors in the U.S., Molson Coors Europe and Molson Coors International. We identified the stakeholder groups most relevant and influential to Molson Coors, which included: Regulators/Government bodies; Industry Groups; Customer/Retailers; Suppliers; Investors and NGO partners, and collected a list of the highest priority stakeholders from all our local teams. From this group, we sent a survey to over 300 external organizations, asking them to rank in order 24 issues they felt were most important to Molson Coors for the next 3-5 years. We received over 100 responses and a representative sample from across our global footprint.
We will continue to systematically engage with our stakeholders on a regular basis to keep a pulse on the changing sustainability landscape and their expectations of us as a company. While we intend to undertake a formal assessment of our most relevant sustainability issues every 3-5 years, we believe collaborative and continuous engagements, such as ongoing discussions, roundtables and meetings allow us to consistently assess our stakeholders' needs and concerns.