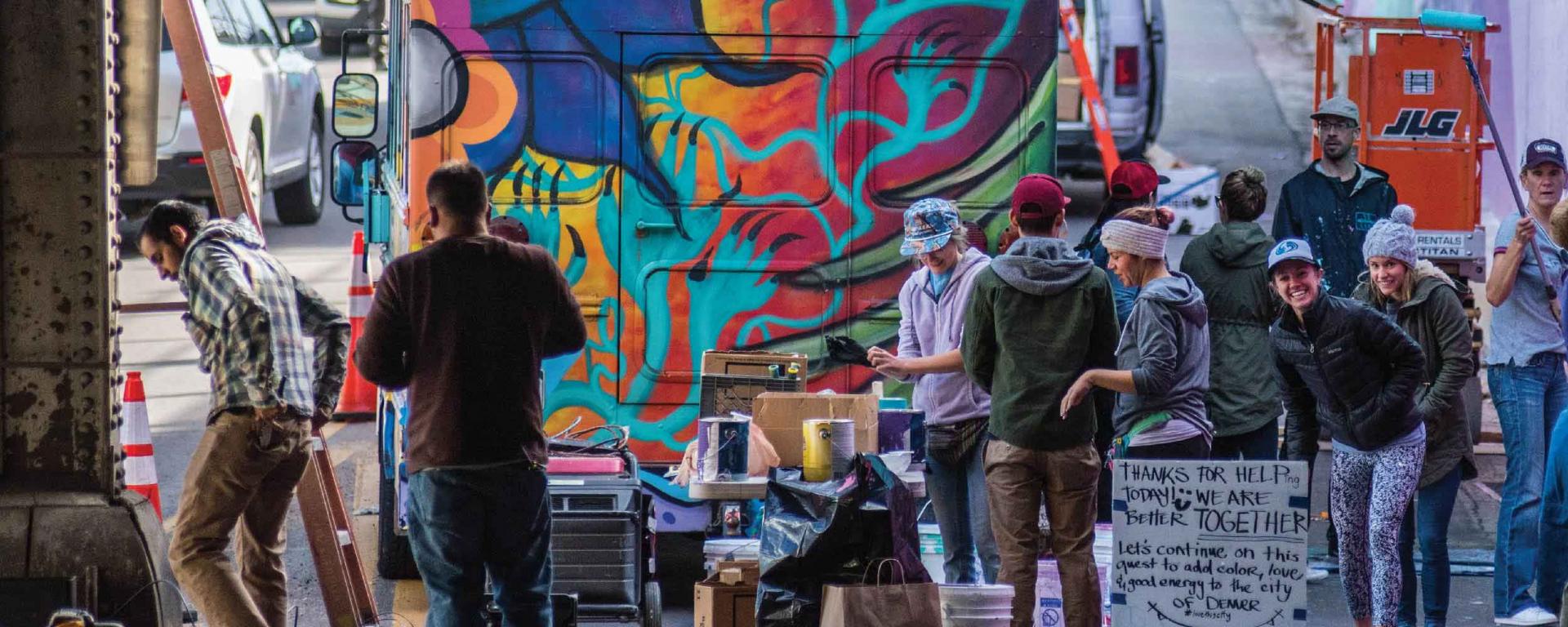 As the creators of a product that enables togetherness and inspires connections, we know that we're a big part of the communities where we operate and where our products touch lives. That's why we're always finding more ways to invest in those same communities. By 2025, we're aiming to make the places where we work even better places to live by investing $100 million in initiatives that aspire to improve livelihoods, foster empowerment and build resilient communities.
Employee Volunteering
Volunteering has become a part of our employees' lives around the world. Quite unlike a company-mandated charitable program, volunteering here is employee-driven. While volunteering efforts differ from market to market, our global activities support the areas of improving livelihoods, fostering empowerment and building resilient communities.
Each year, we host a global, company-wide campaign, called Our Imprint Month, to give back to our communities. The campaign inspires our people to activate key strategic areas of the company's corporate responsibility program and come together across all our markets to celebrate our achievements. Activities include fundraising events, community engagement activities, awareness raising and volunteer opportunities.
Improving Our Neighborhoods
We support a number of programs we believe will have significant impacts on and enduring relevance to our brewery communities.
Over 120 volunteers from our Golden Brewery in Colorado partnered with the City of Golden and our private partner, Ball Corporation, to pick up trash along the Clear Creek area. We recently received the City of Golden's Business Sustainability Award for our annual cleanup effort, our largest to date.
In Canada, more than 300 shrubs and trees were planted as part of the City of Toronto's Trees Across Toronto project to reclaim green spaces.