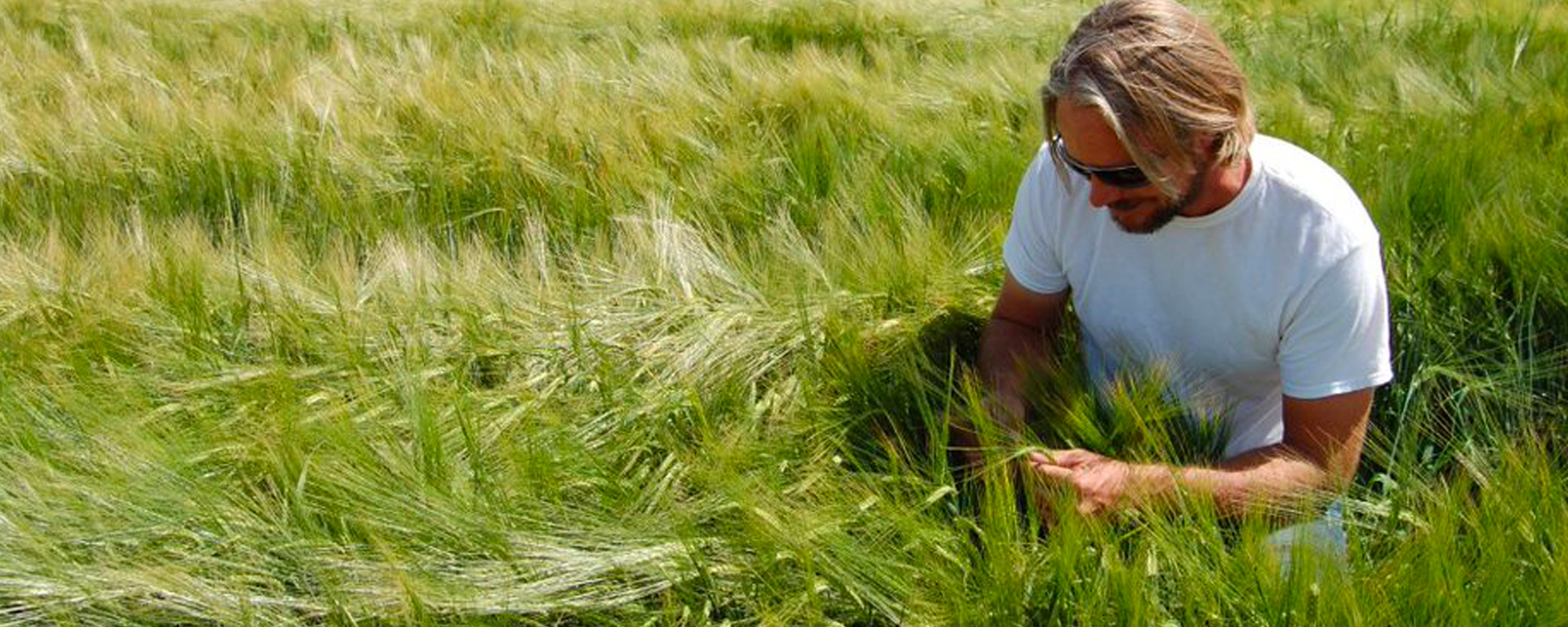 Agricultural Supply Chain
Growing Best Practice in Agriculture
We have also challenged ourselves to improve the water-use efficiency of our agricultural supply chain and malting operations by 10% by 2025.
Great beer needs great barley – and that means working with dedicated farmers in our supply chain to produce some of the highest quality barley in the world. With our agricultural operations making up the largest portion of our water footprint, it's important for us to partner with farmers in our network to embed sustainable techniques and best practices in their operations. By 2025 we aim to source 100% of our agricultural brewing ingredients from suppliers who grow, produce and deliver in a manner that recognizes and embraces our sustainability standards.
Tracking Farm Performance
We work with our farmers and suppliers to encourage them to recognize and adopt the six principles of our Agricultural Brewing Ingredients Policy. The policy covers, as a minimum, barley, wheat, corn and hops. To support this, we include sustainability metrics, such as CO2, energy and water key performance attributes within our quarterly Supplier Quality Scorecards for our high-priority suppliers. This enables us to track the progress of our suppliers' impact on the environment and reward those who achieve positive results.
In the U.S., we developed our Grower Direct Portal, an innovative digital platform where farmers provide data on the cultural practices of each field. We are able to query this data to monitor our collective progress against resource goals and seek out which farming best practices can provide the best results. In the future, the portal will allow our growers to share and compare information, like crop outcomes, soil moisture and irrigation techniques, and learn from their community of neighbors.
In the UK, to promote integrated farm management, we've been working with LEAF (Linking Environment and Farming), a leading UK-based organization working to deliver more sustainable food and farming. Since 2011, we've been supporting the development of LEAF's Water Management Tool, which gives farmers a simple way to run a complete health check for water use on their farms.
Certifying Our Commitment
In the UK, we partnered with our major grain merchant, Frontier Agriculture, and, facilitated by the European Food and Farming Partnership (EFFP), we set up the Molson Coors Growers Group (MCGG) in 2008. The approximately 140 members of the group now supply more than 47,000 tons of barley for Molson Coors, helping us ensure a top-quality barley supply.
All the members of our MCGG have received Red Tractor certification for their malting barley. Red Tractor began in 2000 and has grown to become the UK's biggest farm and food standards scheme, covering animal welfare, food safety, traceability and environmental protection.